Are you interested in bringing in new patients to your dental business? Do you want to create a community that promotes optimal oral health? Have you opened a dental office in a new location and need to improve local authority? All this can be done through a marketing plan that promotes your dental practice.

A great advertising and marketing strategy is a key component to any business's success, especially a new dental office. In order to see an increase of online traffic, it's important to have a strong digital marketing presence in order to gain interest from your target audience so you can attract new customers through successful campaigns.

When it comes to a dental office marketing plan, there are a few key marketing ideas and tactics that need to be put in place in order to have a successful dental marketing plan.
1. Define Your Goals
One of the very first steps in any business venture is to define your goals. This step also applies to a dental practice marketing plan. Your business goals will determine the rest of your strategy and help you narrow your scope so that you don't overwhelm yourself with too many dental marketing ideas. Do you want people to be aware of your dental service? Do you want more clients? Do you need to increase your income? These are all different things that a dentist will need to think about in order to focus their time and resources.


For a dental marketing plan, your goals may include things like:


gain new patients and retain the attention of your recurring customers
increase your online presence
improve your website and social media platforms
run more effective ads on Google
improve SEO (search engine optimization) on websites and online content
Dentists can brainstorm their goals with their marketing team, or with a marketing agency that they hire to help them with these endeavours.
A good thing to remember is that your business goals should be S.M.A.R.T. This means that they should be specific, measurable, achievable, realistic, and timely. So, if your main goal is to increase your online presence, it could be: increase online presence by 5% within 1 month. Defining your goals is an important first step in creating a successful dental marketing plan.


2. Choose Your Target Audience
Once you've settled on your marketing goal for your dental practice, the next step is to focus on a target audience. This step will influence the other aspects of creating a dental marketing campaign.


Fit Your Brand Image
Who is your ideal patient? What kind of customers do you want to reach? To find your right market, you may look at things like gender, family status, income, location, or age.


Your target market should fit within your goal and your brand image. For example, if you decide that you want to gain new patients, you aren't going to target clients who have been coming to your dental practice for years. In the same way, if your goal is to promote braces, you might not be targeting seniors. When settling on your target market, it's a great idea to have the bigger picture in the front of your mind. This can help you narrow your scope and better focus on creating a strong and effective marketing plan.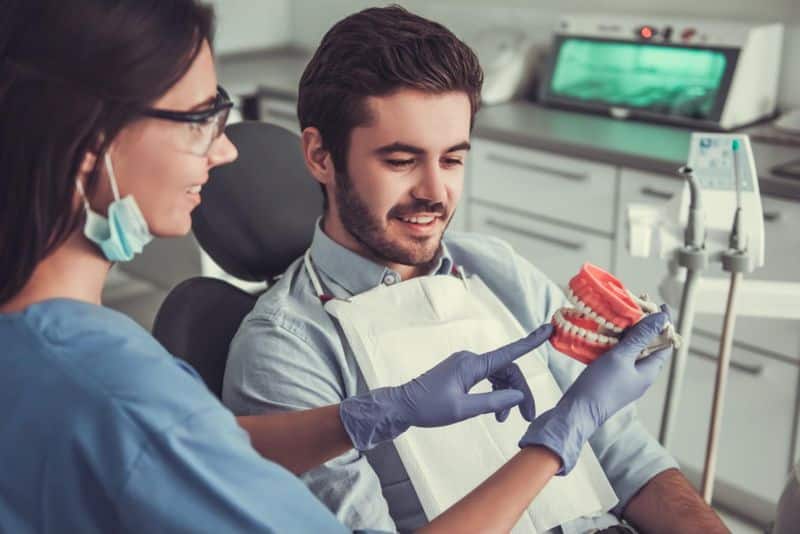 3. Plan Your Strategy
This is where the real work starts. Your goal has been set and now you have to work towards achieving that goal. How will you do this? That's where your strategy comes into play. Here are some tips that can help you define and plan your marketing strategy:


Choose Components
There are a few components of your marketing strategy that will need to be considered when creating a dental marketing plan. These components could include:


targeted ads on Facebook, Instagram, Pinterest, etc.
blog posts and weekly/monthly patient newsletters about oral health
email marketing past patient reviews and testimonials
photos and videos to upload on your social media page
traditional advertising (bus stop signs, park benches, newspapers, etc.)
contests and giveaways
Most aspects of your campaign should feature a call to action (CTA) that could include booking an appointment, leaving a patient review, or giving the dental office a call. There are many different components that can be integrated into a dental marketing plan. These strategies will help you achieve the goals you defined at the beginning of the process.
Unify Your Strategy with Your Goals and Market
Once again, you should develop your strategy with your goals and target group in mind. For example, if dental practices want to better reach local, middle-aged clients who are health conscious, they might not use social media platforms like TikTok that are largely overrun with teenagers. An effective campaign could include using advertisements on a park bench near the dental office and targeted ads on Facebook pages in order to reach the local community and bring in new clients. Patient testimonials about the service at your practice can also be a strong way to reach all kinds of potential customers and have them book an appointment.


Look At Your Competition
There are a variety of dental practices that want the same patients and views as you, which is why it's important to look at how competitors are reaching customers and prospects. Looking at competing websites, social media content, Google search results, and ads can be a great way to get a sense of how competitors are attracting and retaining consumers with their marketing strategies. This free research can help you determine what marketing techniques and services work for your competition and what doesn't.


You may also decide to read some customer testimonials and reviews from both your own dental practice and other competing dentists. This is another great way to gauge what potential clients and consumers are looking for in their dentist and dental services.


When your components and marketing strategies fit your goals and what your patients are looking for, your campaign dental marketing plan is more likely to be successful and to actually achieve those goals.
4. Implement Your Plan
Once you've created and finalized your marketing goals, strategies, and components, it's time to implement the campaign. Whether that means running Google ads, posting blog content, or improving your dental practice site, implementing your plan requires a lot of time and attention to detail.
One very important aspect of implementing any marketing plan is evaluation. This means measuring and evaluating the effectiveness of your components and the overall marketing campaign. If your component is social media posts, you will want to monitor the engagement rates – things like views, shares, profile visits, and likes. If your component is google search ads, you will look at the clicks and success of the keywords and the ad placement. Oftentimes, these evaluations and measurements are a free way of checking the quality and success of your business' campaign.


Don't Be Afraid to Adapt
When it comes to marketing, you have to be willing to change and adapt your plans if they aren't working. Sometimes, you could have a great idea that just doesn't work when it's implemented. For example, maybe you have a new idea to attract patients with the goal of scheduling an appointment on your website. But, if you don't see a rise in patient appointment bookings, you will probably have to change something. In the same way, if you wanted successful Google search ads, you may have to change your keywords in order to find ones that work. It really all comes down to A/B testing.
A great marketing and creative team will be able to address the areas that can be changed and brainstorm changes that could be made. Adapting your dentist marketing plan to fit your patient's needs can help create a community for your local business. Ideally, a strong plan will bring in more calls, leads, views, appointments, etc.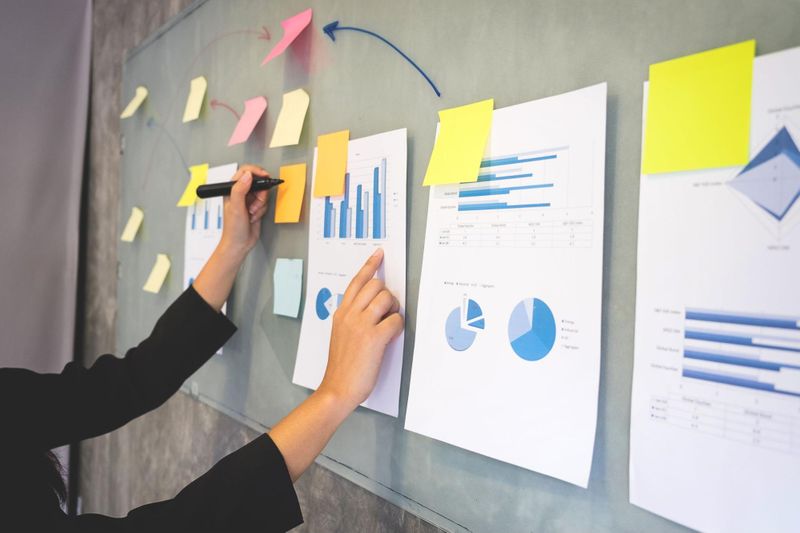 If you're ready to start putting together a dental practice marketing plan, Merged Dental Marketing is here to help. With years of quality experience in the marketing industry, our specialized services and qualified team can take your marketing and business ideas to the next level.
Services: How We Can Help
At Merged Dental Marketing, we offer a variety of services that cater to your needs and dental practice. Our services include: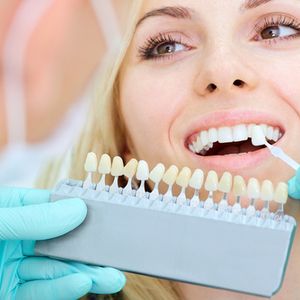 Create a brand image and community that matches your dental practice and that is consistent across all platforms.
Create a brand image and community that matches your dental practice and that is consistent across all platforms.
Create a brand image and community that matches your dental practice and that is consistent across all platforms.
Our team of experienced and creative professionals can take your website to new levels with unique and user-friendly website design.
Promote your dental practice with creative and effective business cards for your service.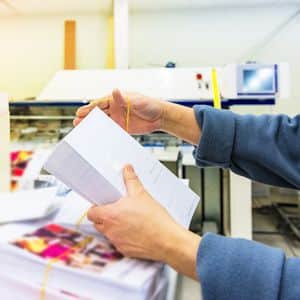 Our team specializes in a variety of print marketing materials that ensure your service reaches your ideal patients across all mediums.
Run effective and successful ads with quality PPC campaigns that can help you promote your dental practice.
Experts in creative design and professional solutions, we offer unique logo design services that will help your practice stand out from the competition.
Craft local and nationwide SEO that can help your new patients find your service with keyword research, web page optimization, and link building.
Give Us A Call
If you're interested in learning more about any of the services we offer or interested in receiving a free quote give us a call today! We'd love to discuss your dental practice with you and determine which service is best for your needs!