Everyone needs dental medicine; however, going to the dentist is the least favorite appointment of most people. For some, just the sound of the drill is enough to give them shivers. According to
WebMD
, at least 9% to 20% of Americans avoid going to the dentist due to anxiety or fear.
Yeah, you might think that attracting new patients is tough until you learn how to apply conclusive dental marketing ideas and techniques. The surge of new patients will contribute to keeping high-quality revenue. If you're thinking about bringing new dental patients into your office, take a look at our compiled list of established digital marketing strategies that you can use.
Is Marketing Necessary for Dental Office?
Marketing is crucial to the success of any business, and that includes dental practices. You might draft many goals for the next five years as the top oral health care provider. But you should have a flexible and well-strategized marketing plan to accomplish your goals. 
Internet searches have made the digital marketplace extremely competitive, and it is quicker for patients to find dentists within seconds. Data from Google points out that
5% (1 out of 20)
of all Google searches are health-related, and a web search drives
3x more
prospective patients to hospital/clinic sites than non-search.
For a dental office to thrive, one dentist must be attending to 24-50 new patients every month.
So marketing your dental practice is the key to having a high ranking in the organic search results and ensuring prospective patients will feel secure to book an appointment once they find you.
Setting your Dental Marketing Strategy
Before coming up with dental marketing ideas for your dental office, it's better to decide which strategy will provide you with the best results. Here are three essential marketing measures to help you get to business.
Establish business and acquisition goals
Begin by analyzing the goals of your practice. This helps you to better direct and assess your dental marketing campaigns.
Next, decide how many new patients you'd want to deal with. Have a practical goal for the number of new patients you like to gain monthly. Note that there are many dental offices within the industry and your community, so be reasonable with your quota.
Select prospective patients that you'll be inspired to acquire and be vital to your overall success – not those who will exhaust and distress you.
Create a marketing persona or customer profile
Once you've established goals for your practice, the second step in your dental marketing strategy is to define your target audience.
You can create numerous profiles, though all must be in accord with the precise customer demands you will encounter through your practice. Your marketing persona must include basic information, like your ideal customer's age, location, revenue, job title, and other defining characteristics.
After knowing what you want your customer profile to be like, you can focus on them using appropriate branding on the mainstream marketing channels.
Conduct a competitive research
Researching your competition is an excellent technique for growing your business. Look into their websites, contact their offices claiming to be a new patient, sign up for their emails, and check their limited special deals.
It helps you deduce why customers prefer you or your competition and how your competitor is marketing their products and services.
12 Useful Dental Marketing Ideas
First impressions last, and people will evaluate your practice simply by seeing your website. Consider your dental website as a virtual business card or your office's salesperson.
By neglecting or going without your website, you're restricting your practice and the capacity to generate more leads daily. And when you have a website with a bad quality design, your efforts will be wasted.
Your website can't just be a standard website that a sizeable dental marketing organization built by reproducing the site of others. Dental patients are incredibly prudent, so if your site doesn't provide them with the information they want, you may be ignored, regardless of how excellent your practice is.
Here are some dental marketing ideas to boost your website and segments you can include to bring in more patients:
Online appointment scheduling

Electronic bill payment

Live Chat

Short bio and photo of each dentist

Content that educates your patients

Main contact info 

Patient reviews
To better reach new dental patients, you can also do the following:
Optimize for local SEO
– One of the compelling marketing ideas is to optimize your website for
local SEO
. Use the keywords "dentist" and "dental office," then your city, town, or region, or the phrase "near me," to bring you closer to those best possible prospective patients.
Include a call to action (CTA)
-This dental marketing strategy helps prompt visitors to inquire, hence boosting your conversion rate on your website. "Get free consultation – call us now!" or "Subscribe to our newsletter" are two CTAs you can use. Without a clear CTA, the visitor may miss the subsequent actions to buy a product or ask for your service and will likely exit the site without completing their inquiry.
Optimize for mobile –
Your patients are traveling around and carrying their mobile phones with them. In 2020,
53.62%
of all website traffic worldwide was generated through mobile phones. Capture those individuals with a fast, accessible mobile version of your admirable website.
Any up-front expenses you derive in creating an optimized website must be quickly reclaimed. Your website must run and perform well 24/7, helping you gain more patients. You must be able to earn back the expense provided that you are promoting your website competently. 
Investing in a streamlined new
dental website
optimized for search engines will cause a significant difference in your online presence. Ensure that your contact information is easily accessible and provide your current patients & potential patients with several contact options.
Update Your Google My Business Page
For exploiting a location-based marketing strategy, nothing can replace Google My Business. Google is the first place they browse to find dental offices for most patients. This standing demonstrates the significance of an optimized Google My Business listing.
Google My Business listings are linked to Google Maps, and according to
Backlinko
, 86% of people look at the location of a business through Google Maps.
Among the advantages of listing your dental business on GMB is that your dental clinic appears among the higher rank of the search results when people look for dental offices near them. Moreover, it guarantees that local customers discover your dental clinic instantly by optimizing every section of your profile. Plus, it grants you control over what potential patients see by correcting your listing (NAP, description, hours, photos, etc.), linking to your website, and even engaging with patients who give online reviews or queries.
Creating and sustaining a clear-cut GMB profile lets you connect with your patients wherever they are.
Optimize Blog for Dental SEO
Search Engine Optimization is an excellent way to guarantee that you're at the top of search results. Content and SEO work together. Without SEO, your content may be placed somewhere middle or last of the search results; we all know results on those pages is not good enough.
With a readable and
SEO-optimized blog
, patients will be able to find your practice. The substance of open knowledge you feed them will build a connection and maybe a new patient for you. If you have a problem drawing people to become involved with your content, perhaps it's not fascinating enough.
Featuring dozens of high-quality blog content is the fastest method to earn free traffic on Google. Hence, your marketing strategies must include creating blog posts and adding new content monthly.
Every blog content you post adds a page to your website, making it a more extensive and authoritative system. Conversely, this gives you more credibility with search engines, enabling you to appear on top when potential patients search for dental services within the area.
A landing page is a standalone page on your website created to attract and generate leads from external sources. Specific landing pages tailored to different dental services are vital for delivering the best experience for audiences and increasing the conversion rates with a targeted focus that corresponds to each audience's need.
These pages are generally tied with search engine optimization (SEO) efforts, like adding backlinks, headers, and keywords into your text so that Google can quickly identify you as a leader in the dental industry.
Strengthen your Social Media Presence
As of 2021, more than 4.48 billion people worldwide use social media, and
84.9%
of the entire population of Canada have social media accounts. With these statistics, your practice must maintain an active social media presence.
As a dentist, you must not only leverage social media platforms to advertise your business. You can also adapt it to communicate with your patients and achieve a sense and energy for your dental office. In addition, you can use social media to cross-promote your other patient-acquisition practices.
Facebook can help with lead generation in lots of other things. People browse Facebook for communication, entertainment, and to receive the latest news. Think about how you can share essential dental care information on Facebook with a bit of zest. Add captivating photos, surveys, trivia, and customer testimonials. You can also publish an interactive quiz and even go live.
Since it is a photo-sharing platform, Instagram is an effective social media tool for dentists. Make the most of Instagram to flaunt your dental services or before-and-after photos of other cosmetic dentistry.
Assuming you genuinely post exciting and valuable content, social media can be a perfect means to help develop word-of-mouth marketing and expand your dental practice. To get the best results, ensure your profiles should match your company page and be sure to publish inviting, educational content habitually.
Target New Patients with PPC ads
Pay-per-click (PPC) ads help you strive for audiences when they search for your services or communicate to particular demographics. Marketers can execute successful
PPC campaign
s through targeting setups and account structure, given that relevance is pre-eminent.
You only pay for ads people click. Although the amount changes based on the competitiveness of your competitors and the local market, a reliable agency can secure you a lower cost coupled with higher conversions.
To prevent spending a lot of money on nonfunctional ads, optimize the proper keywords. Don't instantly select keywords with a high volume of competition because you will quickly use up your marketing budget. You can monitor performance to modify publication and target and determine the correct target audience.
Local Awareness Facebook Ads
Local Awareness ads (Reach ads) are an excellent campaign to reach a local audience. These ads help inform patients about a special offer or post content relevant to your business. Include a map card and share locally relevant details, like the office address, distance to the clinic, hours of operation, and a "Get direction" link. Your CTA can be used to call or send you messages for more info.
Google Ads (formerly known as Google AdWords) are designed to show up at the top of Google search results. The keywords you choose activate the ads, so if someone searches for "dental practice," your ad will appear. They resemble organic search results but with an "Ad" label. Google Ads are suitable for any business since the first results on Google usually catch the most traffic for search queries.
Click-to-call ads are a type of Google Ads ad that, when clicked, directly calls the business. The customer doesn't have to click through to a website or look for the correct number. This extension can be added to existing ads, or you can create call-only campaigns.
Call-only – These ads only appear on mobile and call businesses when clicked; they never direct to the website.

Call extension – For desktop or laptop, it's phone number together with your ad and encourages customers to call you directly. On mobile, this can appear as a "click-to-call" button.
Email marketing has the most profitable conversion rates while you build relationships with current and potential clients. You can begin by requesting a patient's email addresses to send them appointment reminders. You can even encourage people to sign up for your email list, where they can receive helpful information, such as a newsletter.
The objective is to promote your business's products or services. It can help your customers stay up-to-date with the latest updates on the company or promotions of sales and exclusive deals for subscribers by incorporating them into your online marketing efforts.
The whole concept should be simple, personalized, interesting, and engaging. Make your clients feel important and special, not just as leads. And remember, don't spam your clients. If your emails become too often or pushy, they'll only end up in the spam folder. Create an eye-catching subject line and a compelling call to action.
Focus On Obtaining Positive Reviews
Having a positive rating for your dental services is necessary to attract patients. A dental business that doesn't focus on evaluation or commentary has significantly fewer or no patient reviews.
No new patient will choose a dentist with zero reviews over one with plenty of positive ones. In practice, patient testimonials are the most critical factor in buying decisions. It feeds a continuous positive impression to potential patients and builds a constant brand awareness that aids the business in the short and the long term.
Most customers, including your current patients, are eager to give online reviews for local businesses just upon request. Accordingly, if you gain a few patients from friends or colleagues, politely encourage patients to post and leave positive reviews online.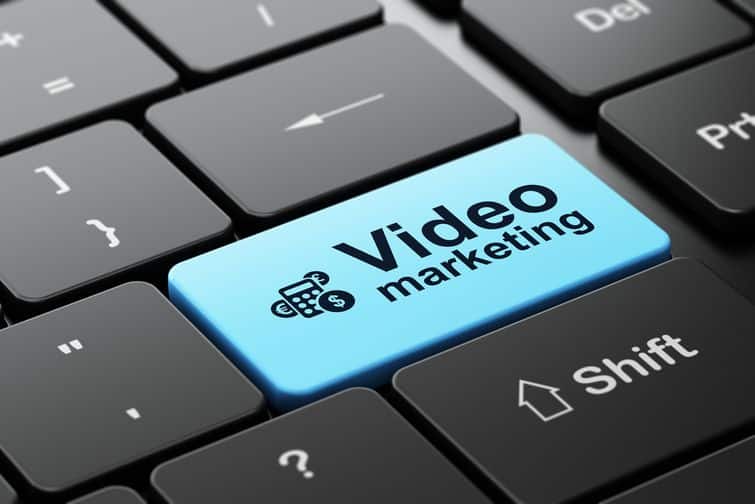 Video has become a considerable aspect of digital marketing because of its potential to deliver any message comprehensively. It also helps dental businesses connect with their patients while being more attractive and personal than any other media type.
Your website will be
53 times more likely to appear first on Google if you insert a video in it.
Below are some examples that you can use for your dental office:
Welcome to the website videos: Make a video that welcomes visitors to your website. You can showcase the culture of your dental team and why your dentistry is unique.

Patient review videos: There's nothing more persuasive for prospective patients than the statement of people like them. Before your patients leave your office, offer them an option to leave a video review. 

Educational videos: You can answer patient questions in this video. Provide valuable information about cosmetic procedures and restorative treatments to help them feel more confident before undergoing them.

Seminar: When you give industry talks or speak at seminars, sharing and embedding those on your website can help express authority and allow your patients to see that you are an expert in your community.
 The videos you produce can also be posted across social media platforms and YouTube to reach and impact your target patients.
Get Involved in the Community
Having a solid community connection as a health care provider is one of the most beneficial ways to invite and retain new patients.
Sponsoring local events or organizations is an excellent approach for your dental marketing program. Specifically, having your name or business' logo at a public event will help build brand awareness if you're a new dentist. If there's a show or contest, have some of your staff attend to distribute coupons and fliers.
Organizing an event is also a perfect dental marketing idea to attract new potential patients. Offer free dental checkups or special offers to encourage people to attend. Your team could host a seminar for kids to care for their dental health and ensure oral hygiene. Parents will not only be grateful for this but will also visit your office when they need a dentist. Likewise, you could record a video of the event and capture many pictures for your social media pages and website. You could even think of having a 'Facebook live' during the event. 
If you work with your community, you'll optimize your clinic's capability to deliver the best dental care possible.
Consider a Patient Referral Program
Referrals and word-of-mouth are the most substantial types of marketing that a business can implement. Despite being new to the industry, a patient referral can become a compelling spokesperson to attract a new patient. It's been demonstrated that new patients will likely trust the remarks and recommendations of their friends and families more than they believe in an advertisement.
The concern is that existing patients don't always think you are intently seeking to expand your dental office. So how? By extending a comprehensive referral bonus program.
The drive for patients is pretty easy: If your patient refers your practice to someone, and if they visit your office, then a reward will be granted to the initial referrer. This program has the double value of interacting with patients, both new and current patients, and drawing them to your business.
Consider rewards like a free product or a discounted service every time they refer a friend. You could also have an option for charitable giving where your office will donate a certain amount to a local foundation.
To take your referral program to the next level, incentivize your staff who has the most referrals within a specified period. However, ensure that such incentives are permitted in your state.
Create Specific Monthly Campaigns
It's typical for your dental practice to be at leisure briefly when the kids return to school or during the holidays. Developing special monthly campaigns or advertisements can promote your services during these flow times. 
You can use these to make a start:
Back to school promotion in September

Extended Summer Specials

Oral Health Month every June

"New year, new you" campaign in January

Teeth whitening specials for holiday parties 

Mouth Cancer Action Month in November
Patients constantly assess the value of money and deals. One of the practical dental marketing ideas is to offer discounts or special offers, like a complimentary consultation after two paid ones, free teeth whitening for high-value procedures, or group and family discounts to attract new patients to visit your dental office.
Specials and discounts can entice patients planning to see a dentist but lack the motivation to switch dentists.
If you're ready to exploit one, your offer must be as good as your competitors, and it must be distinctive.
Digital marketing isn't the only way that you can take advantage of. Your dental office can profit significantly from the traditional marketing tactics, such as local print campaigns. Your direct mail marketing strategies will achieve the maximum outcomes when you instantly capture the attention of new patients and offer them motivation to act.
Direct mail can likewise be a compelling method of reaching new residents, who probably require a new dentist immediately after settling into your target market.
While you definitely can't count on postcards to constantly fill your dental office, they can be a tremendous support to have patients walk into your clinic. Direct mail postcards are an efficient tool for building a lasting relationship with existing patients and giving offers or discounts coupons to potential patients.
Need Help To Market Your Dental Practice?

Strong dental practices understand that they need to meet patient demands and likings to induce practice growth. That includes employing digital marketing to attract new patients. It also involves providing patients comfort and rights to improve patient engagement and retention. Improve your dental marketing strategies with the abovementioned ideas and have your team involved.
If you need to generate more traffic to your dental practice, contact us NOW!
Merged Dental Marketing
is a professional marketing company that delivers creative ways for dentists to expand their business and attract new patients. We are a team of professionals who can listen to your concern and equip you with the right solution.
Call
866-636-9650
to talk with one of our dental marketing experts.